Spread financial intelligence
The Austrian Financial Market Authority (FMA) has recently issued a warning against the scam broker AppleTrade operated under the domains www.appletrade.de and www.appletrade.io by Appletrade Ltd. No further information about the legal entity or persons can be found on the website. As a payment provider for credit and debit card payments, we have discovered the Israeli high-risk payment processor GumBallPay.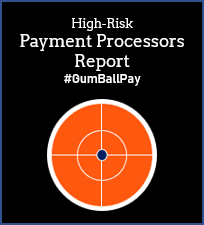 The AppleTrade scam attacks investors in English and German. There is nothing special about the scam, it is a white-label solution from one of the many scam factories. No investor should actually fall for the poorly made scam but unfortunately, there are always victims for the boiler room agents behind the scams.
The facilitating GumBallPay s an Israeli high-risk payment processor registered offshore in St. Vincent and the Grenadines. It was founded by Israelis Michael Zetser and Ilan Frankos and has its office on HaMenofim Street in Herzliya Pituach, Tel Aviv District, Israel.