Spread financial intelligence
We have already issued a warning against CySEC-regulated NAGA Group in July 2021 for trapping clients with fraudulent marketing campaigns and non-compliant onboarding methods. NAGA Markets Europe Ltd d/b/a NAGA regulated by CySEC with license number 204/13 is certainly not a scam. However, what is certain is that these activities have to be considered illegal and need to be punished by the regulator. Today, we again discovered that NAGA is chasing clients via the fraudulent Bitcoin Up campaign and onboarding them via the offshore entity NAGA Global LLC, St. Vincent & The Grenadines.
No KYC checks befor initial deposits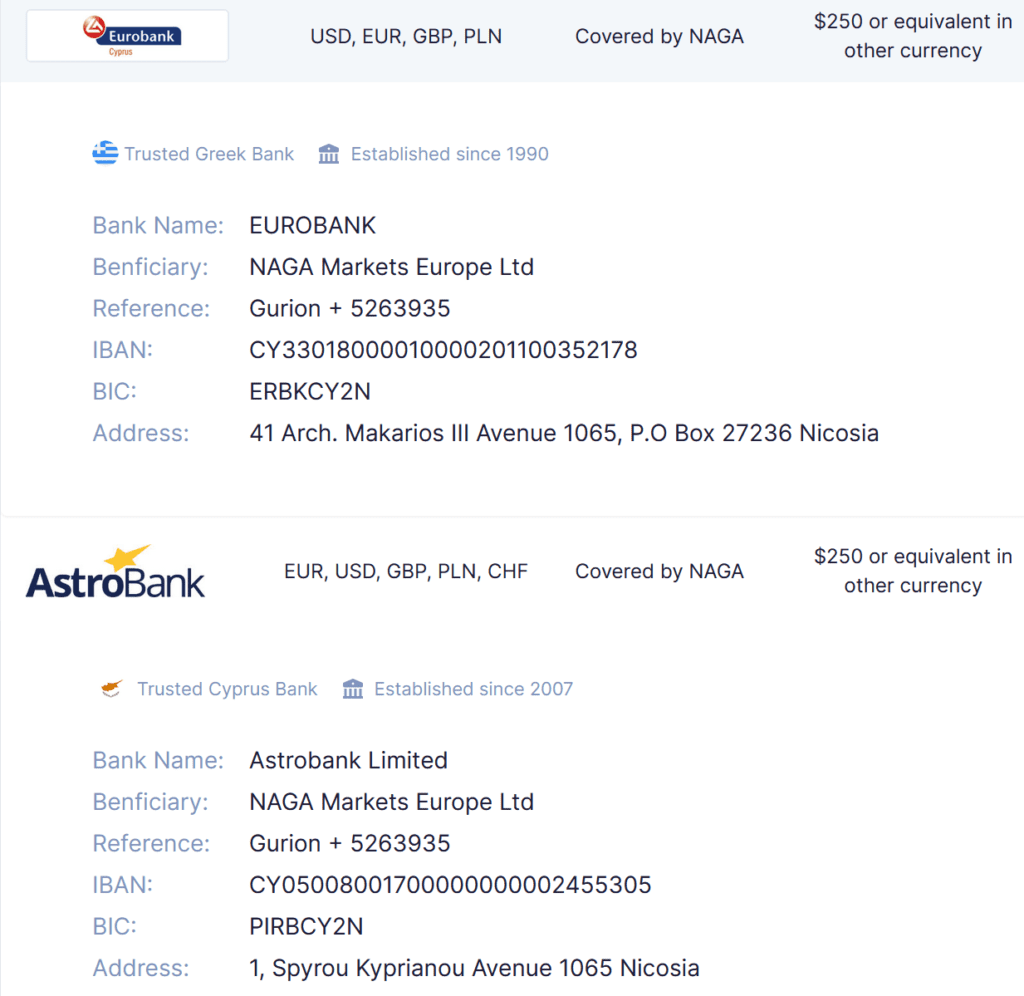 In our new review conducted on Nov 8, 2021, we again found that we could have made unlimited deposits to NAGA via bank wire to their bank accounts at Eurobank and AstroBank. Moreover, we would have been able to deposit up to €6,000 via credit and debit card without any KYC check. Not even our email address was verified at this time.
The NAGA registration as an EU customer was done automatically via the fraudulent Bitcoin Up campaign, meaning there is deep integration via API. The data from the Bitcoin Up campaign is forwarded to NAGA.
It is possible to accidentally work with illegal marketing campaigns. This happens when the broker's marketing partners engage in illegal campaigns. But if this happens continuously, as it does at NAGA, then it is a systematic approach to violate the regulatory framework of ESMA and CySEC.
Fraud it is
The Bitcoin Up campaign is a fraud! Period! Moreover, the German BaFin, the UK FCA, and other regulators have missed warning against these fraud campaigns and their illegal financial offerings.
Using fraudulent marketing campaigns to acquire new customers is also fraud. It does not matter if you use an offshore entity like NAGA Global LLC or not. Fraud remains fraud. It is incomprehensible that a public-listed German company like The NAGA Group AG exposes itself with such methods. It would be time for both CySEC and BaFin to take a look at this. Unfortunately, both regulators are considered relaxed.
The NAGA Saga
Hamburg, Germany-based listed The NAGA Group AG currently has a market capitalization of around €240M. As of May 2021, the company has already processed more than €100 billion in trading volume in the current fiscal year. In May 2021 alone, the trading volume would have been €24 billion, doubling in May 2020. The company also announced that its shares would now be available in the U.S. via a cross-listing.
NAGA claims it would have acquired more than 155,000 new customers in 2021 alone. Given the now discovered use of fraudulent marketing campaigns, the question arises whether these customers were acquired by legal means.
Share information
If you have any information about NAGA and its network, please let us know through our whistleblower system, Whistle42.